Welcome this is House Snow Wyvern's Photo album. It is still being updated So hold on and check back often. You never know when we will be adding new pictures.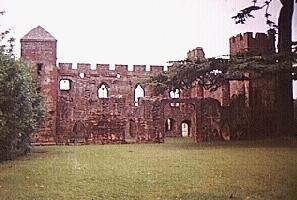 This is a picture of our family castle in Shropshire, England. It was built back in or around the 10 hundreds by Acton Burnell. The castle which is better known as a manor house is in ruins ( no roof , ceiling ,or floors) . But the church is still standing and is used to this day.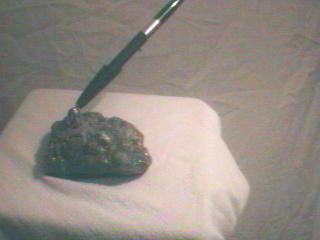 The pensets above are made from natural limestone loaded with fossiles from the great Commonwealth of Kentucky. Each of these are different and unique if interested and you would like to order please send check or money order to the following address. C.O.Burnell RR 2 Box 313 Vanceburg, KY 41179 Each set is $20.00 + $3.98 P/H please allow 4 to 6 weeks for shipping. Any questions or comments please e-mail us at the e-mail at the bottom of the page. Thank you.
This page has been updated as of 11/16/98.